It's near the end of your Lease... What do you do?
As your lease reaches maturity, we will be in contact with you to discuss the simple steps to complete your lease.
A vehicle inspection will be required at the end of your lease to inspect damage in these general categories:
Mechanical problems:in the engine or other parts of the car's systems.
Dents, dings, scratches or scrapes:on the vehicle's exterior, bumpers and wheels.
Cracks or chips:on the windshield and windows.
Excessive wear and tear:to the tires.
Upholstery tears or stains: that can't be cleaned or repaired using regular products.
Once the inspection is complete, there are a few options for you to decide:
Option 1: Return your Honda vehicle and begin a new leasing or financing contract
Option 2: Schedule an appointment and return your Honda vehicle
Option 3: Purchase your existing Honda vehicle for the remaining amount shown on your lease contract
To discuss your options more thoroughly, please make an appointment with Cosimo or Zak Monday-Thursday 9AM - 5PM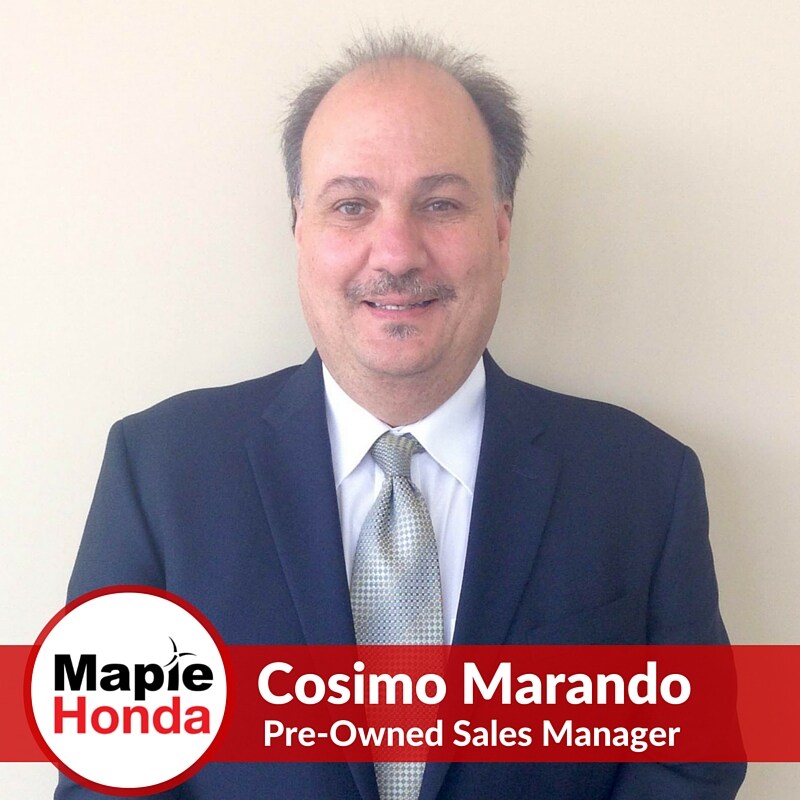 Cosimo Marando
Pre-Owned Sales Manager
CONTACT:
cosimo@maplehonda.com
905-832-1202 ext. 232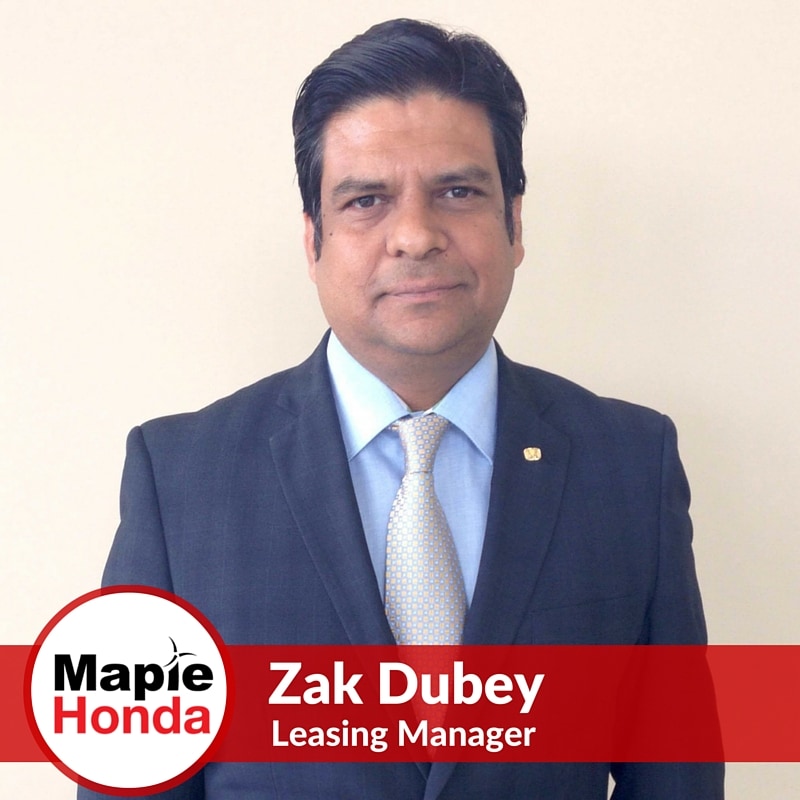 Zak Dubey
Leasing Manager
CONTACT:
zak@maplehonda.com
905-832-1202 ext. 227